Whats New?:


May 29, 2009: Bear with me as the site is moved to a new host and undergoes a major redesign! Also...
Check out the AMC Police Car pages, especially the ADPS Registry List for the repaired links to photos and facts on the surviving cars!
October 11, 2005: The latest on the ADPS Police Javelins including the one I finally bought for myself!
April 17, 2005: The latest on the ADPS Police Javelins!
Looking for something specific on this domain?
Search only this entire web domain right now!
---
---
This page is meant to be a place to simply enjoy the AMC marque and it's wonderfully different creations. I don't claim to have the sum of knowledge on these vehicles, but I do have a rabid affection for them. My links will hopefully be able to help you with the more technical side of these magnificent machines. This site is more for the fun of it. Pictures, drawings, knick-knacks and stories abound...much like a family barbeque (before Uncle Ed shows up and rattles off how he retuned the carb on his Willys, checking tolerances with a micrometer and then..blah..blah...blah...). Informality is the rule. Your comments, good and bad, may be posted if they seem relevant and any pictures you send my way may also wind up here. Also, I create much of my own artwork (most of the page backgrounds and animations at this site are examples). So bookmark this site and pop in from time to time... ;)
Enjoy!!!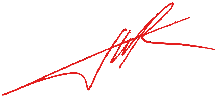 ---
Jeni Barovian for the inspiration (and the overall page layout I so obviously 'borrowed')!
Richard Teague for dreaming, then making those dreams a reality.
Vinnie, a former co-worker who introduced me to my first Javelin in 1981.
And my late grandfather that spotted my car while here from Holland and said "I had one of those!"
---
All rights to the various trademarked terms above (and which may follow) are reserved by their owners..as if that weren't obvious. This is only mentioned as Chrysler has become quite anal retentive about their properties and doesn't like us liking them too much ......now everyone run out and buy a Mopar....hurry!!!!!
---